Heat protection for hair
If you're addicted to your straighteners, you'll want to listen up because while heated tools can be a game changer in the style stakes, they can cause long-term harm.
The consequences? Split ends, dullness and breakage.
Any hair expert will tell you that subjecting your strands to high temperatures is never a good idea but luckily, there are products that can help combat damage. Heat protection is an essential part of any hair care routine that works to prevent and treat topical overheating while also making styling your locks far easier.
Whether it's a spray, cream or gel, they work by adding a barrier to direct contact with the hair fibre surface, resulting in less snagging and breakage. Typically, most heat protectors are applied on damp, towel dried hair but some are specially designed for use on dry hair too. This is particularly useful for days when you don't want to wash your hair but need to give it a refresh with a heat styler.
Here, we've combed through a range of heat protectant products, testing them on both wet and dry hair, to help you find the most effective one for your mane.
1. GHD Heat Protect Spray: £12.95, Look Fantastic
If you're going to take heat protection advice from anyone, it might as well be a brand that specialises in top-of-the-range hot tools. GHD certainly knows its stuff and this spray doesn't disappoint. It can be used on both damp or dry hair to prevent breakage and leaves your hair feel deeply conditioned. It also smells out of this world with a subtle, sweet fragrance that leaves you feeling like you've just had the salon treatment. After using the GHD Heat Protect Spray, our hair felt strong, shiny and product-free.
2. Lee Stafford Original Heat Protection Shine Mist: £6.49, Boots
Created by award-winning celebrity hairdresser Lee Stafford, this fine-misting styling spray works to prevent split ends and reduce breakage. It doesn't discriminate against damp or dry hair either – you can use it after towel-drying or to defend your hair from the blow-dryer. What we love about this one, despite its long-lasting musky scent, is the fact that it's made with green tea extract, a natural antioxidant that protects your locks not only from heat but also UV damage.
Buy now
3. Davines Melu Shield Heat Protection Spray: £23, Cult Beauty
Long for hair as shiny as Victoria Beckham or Jennifer Aniston? This could be the one for you as the pair count Davines as one of their go-to brands. Formulated for use on damp locks, this spray protects from thermal styling up to 230 degrees but it also contains ingredients that work to reverse the effects of heat damage. Lentil seeds and panthenol are ideal for nourishing your hair, giving it more moisture and leaving it looking super-shiny. For 200ml, this is one of the most expensive options. But if you have the cash to spare it's well worth giving a go as it left our tresses feeling healthy and frizz-free.
Buy now
4. Bumble and Bumble Invisible Oil Primer: £19, John Lewis
This pre-styler is specifically designed to work with dry, coarse or brittle hair, leaving it healthy-looking and super-smooth from root to tip. Infused with six lightweight oils, you'd be forgiven for expecting it to feel greasy, but it doesn't. With a sweet, fruity scent, the formula gives your hair a lovely texture, tames flyaways and fends off frizz long after application.
Buy now
5. L'Oreal Paris Studio Pro Heat It Hot & Big Heat Spray: £4.49, Superdrug
Protecting your hair from heat damage is all well and good, but some products can weigh your locks down, making them look flat. Fortunately, L'Oreal has come up with a solution. This easy-to-use spray pump has root-boosting properties that help to increase volume. It certainly left our hair feeling refreshed and bouncy, plus it smells fantastic too.
Buy now
6. Aussie 3 Minute Miracle Deep Treatment Take The Heat: £4.99, Boots
Aussie products are a firm favourite among beauty buffs and it's easy to see why. This particular formula is unlike most others in our round-up as, instead of a spray, this one works more like a conditioner. You work it through clean, damp hair, leave it for three minutes and rinse. As well as protecting against heat, it also includes jojoba seed oil which Australian natives used to heal skin. As a result, our hair was left feeling seriously soft, smelling super sweet and shinier than ever.
Buy now
7. Kerastase Fluidissime Discipline Leave-in Spray: £12.80, All Beauty
Kerastase is known for its luxurious in-salon products. This leave-in spray is a serious multi-tasker that promises to protect your hair against heat damage, improve shine and leave tresses frizz-free. To be used on towel-dried hair, this one is made with a pro-keratin formula, which helps to strengthen and repair your hair. With a subtle fragrance, this non-sticky spray revived our hair, eliminating dullness and improved its overall texture too.
Buy now
8. Redken Heat Design 09 Thermal Shaping Blow-Dry Gelee: £11.90, Feel Unique
If you're using heat protection on your hair, chances are styling is important and this one offers a solution to both. Unlike others on the list, this one comes in the form of a gel that you smooth onto the hair before blow-drying. It's something we found helped to control where and how much of the product was applied as opposed to sprays, which can end up all over the place. The product not only protects against heat but also offers light hold for styling. We noticed that our hair was easier to manipulate and stayed in place for longer, but there was some residue so be sure to apply sparingly.
Buy now
9. Philip Kingsley Daily Damage Defence: £8.50, Marks & Spencer
A range that stems from over 55 years of experience, you'd be right to expect great things from this option. Working as a leave-in protective conditioning spray, it left our hair feeling irresistibly soft to touch but also far easier to manage. We love the fact that it's designed to also protect against pollution and UV rays and it works for all hair types.
Buy now
The Verdict: Heat protection hair products
GHD's Heat Protect Spray is excellent for reducing breakage, adding shine and creating a softer mane. It also has a mesmerising smell that we can't get enough of. Lee Stafford's option comes a close second and for almost half the price, it does almost as good a job.
Reuse content


Источник: http://www.independent.co.uk/extras/indybest/fashion-beauty/hair/best-heat-protection-spray-uk-for-afro-hair-curly-straighteners-boots-a7534086.html

The 10 Best Heat Protectant Products Wedding dresses vera wang kim kardashian pictures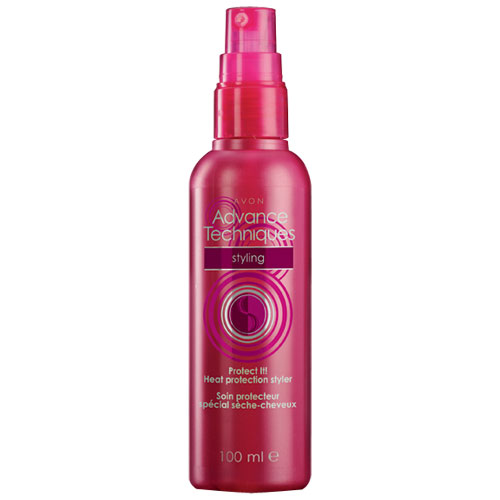 SHOP BY DESIGNER CUSTOMER TESTIMONIALS.